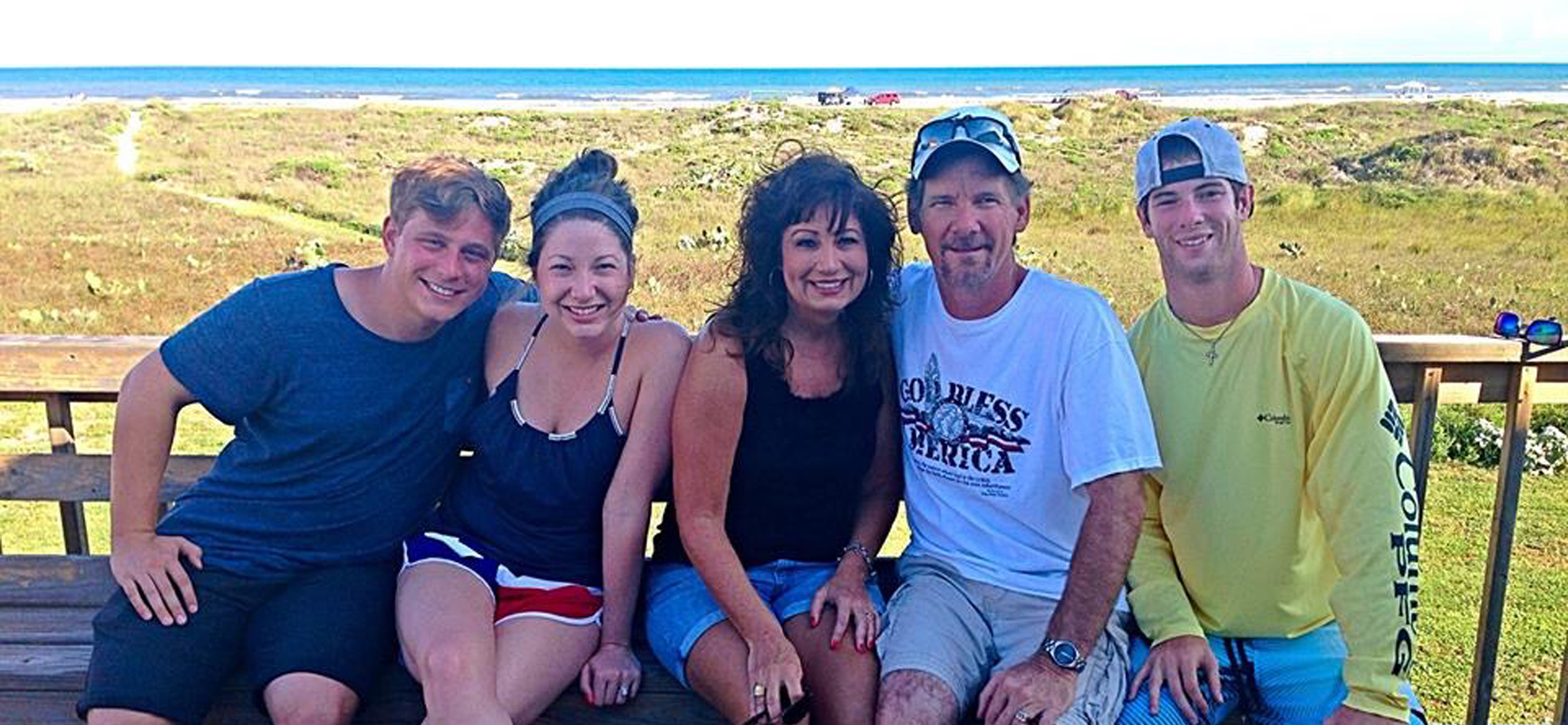 Pastor Tim Barker
Pastor Tim Barker has been ministering in the Katy Community since 1987. His wife, Polly, was born and raised in Katy. Their daughter, Tara, and son-in-law, Matt, are both in full-time ministry in Houston churches, and their son, Trey, is a senior at Texas A&M University.
Tim received a Bachelor of Arts degree in Radio and Television Broadcasting and a Bachelor of Science in Health and Physical Education from Panhandle State University in Goodwell, Oklahoma where he played football. He also graduated from the Bible College in Baxter Springs, Kansas. He was a youth pastor for eleven years before becoming a lead pastor. Polly is a 1985 graduate of Katy High School and attended Sam Houston State University where she studied Agriculture Education before marrying Tim in 1988.
The Barkers prioritize Jesus and family first, but their next greatest passion is for the Church and working together ministering, praying for, and helping people grow through difficult times that lead to victorious living. Some other things that Tim loves are the Katy Tigers, the Texans, the Astros and the Texas Aggies unless they are playing the Sooners. Tim also enjoys playing golf and teaching tricks to his little Yorkie, Ezekiel Baxter Barker AKA Zeke (If you see Tim and Zeke around town, ask Tim if he can have Zeke pray for you!) Tim has a passion for prayer and is believing to see revival in America….he prays that it will begin here in Katy!
I have two great passions: one is to build the Church as a "house of prayer" and the other is to make a difference in the lives of people by equipping them to become HELPERS

Tim Barker
My Favorite Verse
Trust in the

Lord

with all your heart


    

and lean not on your own understanding;




in all your ways submit to him,




    

and he will make your paths straight.

Proverbs 3:5-6
Contact Tim