COME AS YOU ARE TO EXPERIENCE THE LIFE-CHANGING POWER OF JESUS CHRIST
---
Thank you for stopping by today, we are so glad you did! As you continue to look around, you'll find that our passion is to be a church of prayer, powered by people, but driven by God! We strive to be a place where people of all backgrounds and ages can find a welcoming and authentic place to connect with God and build their relationship.
No matter who you are or where you've been, you're welcome here. We want to get to know you just as you are so there is no need to change before you come.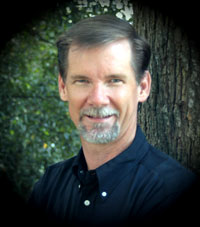 Our History: Prayerful, Passionate and Planning
Simply put, a lot of wonderful things transpired in a short period of time. In 1999, Tim and Polly Barker and sixteen people, began to sense God calling them to plant a new work in the Katy community. Not sure what this church would look like or where they would meet, they began to pray.
Through three months of Bible study, prayer and planning, this group adopted the name Katy Community Fellowship and began preparations to launch the church in January of 2000.
These eighteen began to pray for God to send people who were passionate about Jesus Christ and for ministry. By the end of 1999 the group numbered nearly thirty and real excitement began to stir.
In October of 1999, the Katy Mills Mall was completed and set to open. The idea of meeting in the mall at the AMC 20 Theatre was considered as a place to plant the church. Two weeks of prayer took place prior to approaching the AMC Corp. An extraordinary move of God allowed this group to secure three theatres, a nursery room and closets to store all of their equipment. Believing God would do the miraculous, Sunday, January 23 was the opening date and they prayed specifically for 300 people to come. Over 330 attended that morning and KCF began.
"The Crossing" at 1812 Ave. D, was opened in September of 2000. This 4,500 square foot facility houses our offices, youth area/fellowship hall, and meeting room providing a place for bible studies, church events, youth and children's ministry during the week.
A New Phase – Grand Opening September 13th, 2015
In 2005, Katy Fellowship began praying for property to build on. A Christian businessman in Katy felt God calling him to put a church on the land he was planning to develop in the future. Katy Fellowship was whom this brother sensed God wanted to build a church. Development of that property began after the completion of Kingsland Blvd. between Katy Mills Mall and the Grand Parkway.
The new building includes an auditorium with stadium-style seating for 500, large areas for student and children's ministry, as well as areas for LIFE groups and offices.
On September 13th, 2015, our new journey begins as we open our doors to a new facility.