I'm New Here
A Note From Pastor Tim Barker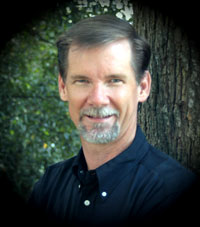 It is our desire at Katy Fellowship to foster community spirit by praying for and serving our city in whatever ways God presents needs and opportunities in. We endeavor to provide a place where individuals and families can love and be loved, while experiencing the unfailing love of Jesus Christ in and through His people. We do this by being God's HELPERS.
We are so glad to be part of what God is doing here in the Katy area. This church is only a small part of what is known as the Katy Church. The Katy Church is the embodiment of life-giving churches in our city. Even though we may be diverse in worship styles and theology, we still agree that God's only son, Jesus Christ, desires and commands his church to love each other and to be one as He and the Father are one (John 17), so that the world will believe. In a time where race, politics, culture, social status, and denominations have divided the church, we believe that we can celebrate our diversity and still come together through prayer under the cross of Jesus Christ as one church, under one God, in one faith.
I believe that you will find many great and wonderful churches in Katy! This is such an exciting time to be a part of a city dedicated to seeing the Gospel of Jesus Christ transform our community. Knowing this, we are excited that you have expressed interest in Katy Fellowship and we would love to have you HELP us do our part in reaching and serving this city in the name of Christ!
Feel free to use the links above to find out more about what you will experience when you visit one of our services. And please do not hesitate to call our church office at any time if you have any questions or desire further information. We look forward to welcoming you and worshiping with you at Katy Fellowship, the church in the mall.
Sincerely,
Tim Barker