To access any content from this issue, just click the image next to the resource
---
Pastor's Pick
It Starts at Home by Kurt and Olivia Bruner
Learn to Confidently Teach Your Kids About God
Who is shaping what your kids believe?
In these busy, hectic days we take our kids to sports practices, games, music lessons, school tutoring and other activities to give our children the best opportunities for success. But what if we're missing the chance to teach them what matters most?
Our children can grow up smart, athletic, popular and polite but lack a vibrant relationship with Christ. The few hours they spend in church each week can be helpful, but it cannot nurture a faith in our kids that will withstand the trials that are on the horizon. Church alone cannot teach them, we must start at home. But many parents feel ill equipped to develop the faith of their children.
In these six sessions, we will explore biblical and tangible ways that parents—couples, single parents, blended families and grandparents—can build a legacy of faith for their children.
Each Bible study session includes interviews with everyday parents talking about their own doubts, fears and desires. Gary Thomas, Matt Chandler, and Kurt and Olivia Bruner provide powerful teaching that will help you give your kids what they need to build a solid framework for lifelong faith.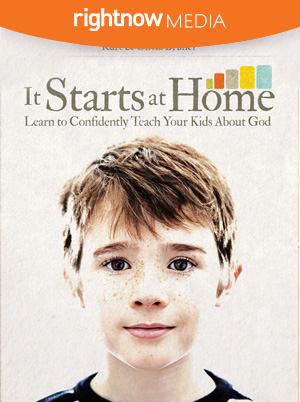 (click image to access)
It's My Pleasure by Dee Ann Turner
There's a spark, an energy, a passion that exists within some organizations that is almost tangible. What sets apart those truly great companies that customers love? And how do you create a place where employees love to work?
In this 6-session series, Dee Ann Turner, Vice President of Corporate Talent at Chick-fil-A, defines what's at the core of a compelling culture and unpacks how hiring, management, and customer service all work to build a company that evokes a passion among employees and customers alike.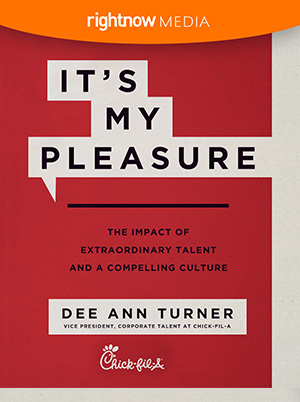 (click image to access)
Worship Ministry Selection
Jesus Changes Everything by Nick Hall
Teenagers often feel trapped. They're stuck in the same habits, depression sets in, and they wonder about their purpose. Life might seem pointless or hopeless at best. The lie that says nothing will ever change pulls teenagers deeper into the rut.
But Jesus offers a way out. He reaches down to give life—a new path to follow. He has the power to free us from habits, redeem our relationships, and give us a new identity. It all begins by deciding to follow Him, because a life surrendered to Jesus is a life transformed.
In this 4-part series, Nick Hall, Founder and Chief Communicator for PULSE, a ministry focused on reaching the next generation for Christ, talks to students about how a relationship with Jesus changes everything—our identity, relationships, habits, and mission. Students will be challenged to allow Jesus to transform every aspect of their lives.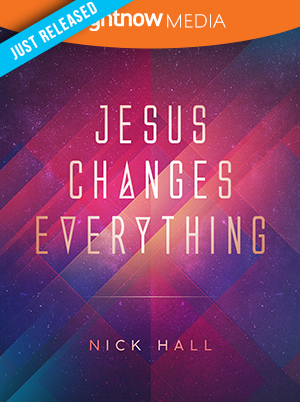 (click image to access)
Student Ministry Selection
Excel: Live Your Life. Be Free by Scott Phelps

The Excel Video Series is a companion to the Excel student workbook and is designed for youth in large groups, small group, or one on one settings. Excelis a positive presentation on sexual purity based on the Joseph narrative in Genesis. Rather than emphasizing the negative consequences of premarital sex, Excel presents God's plan for sex as good and beautiful in a way that is respectful and appropriate for youth with an overall emphasis on seeking to live for the glory of God.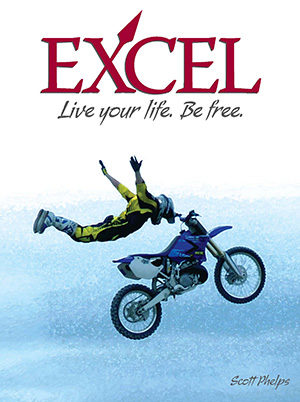 (click image to access)
Children's Ministry Selection
What is God's Plan? with Phil Fischer
What's God plan for us? Phil Vischer, founder of Jellyfish Labs and co-creator of the acclaimed VeggieTales, answers the question by looking at the book of Ephesians. With the help of some animated friends, Phil unpacks what it means to live the way God intends—for us and for the whole world.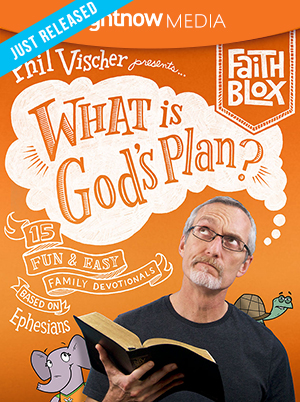 (click image to access)