To access any content from this issue, just click the image next to the resource
---
Pastor's Pick
How to Read Proverbs by Tim Mackie
The Bible can be hard to interpret. It's lengthy, packed full of characters, and sometimes difficult to tie into daily life. Proverbs is a guidebook for living wisely and well in God's world. In this post, The Bible Project breaks down the book into digestible pieces so we can understand and apply its truths.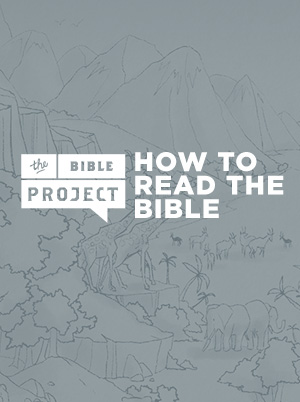 (click image to access)
Worship Ministry Selection
NUA by Jonny Somerville
NUA is all about exploration: it's a film series that encourages questions, acknowledges doubt, and offers an engaging perspective on the Christian faith.
NUA equips you with the ability to intelligently explore and understand what you believe. We give you tools to discuss your worldview with credibility and confidence, while encouraging you to wrestle with the things that just don't seem to make sense. At the end of the day, this film series is about impact—immediate and personal, as well as the long-term, life-changing experience of working out your faith.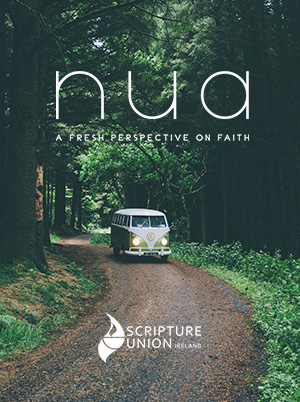 (click image to access)
Student Ministry Selection
Control by D.A. Horton


Teenagers stand at the top of the list of those who dislike authority. But from the very first pages of the Bible, God has a lot to say about the topic. He made humanity to submit to His authority. But He also gifted us with the authority to rule our world. Sin corrupted that structure, and ever since, humans and authority don't get along. Those who have authority lord it over those who don't. And those who don't have authority hate those who do. In the lives of teenagers, authority becomes a particularly pungent problem. From parents to teachers to government institutions, youth of all generations have challenged the right of their superiors to tell them what to do.
This 4-part youth series gets it all out into the open. We'll look at biblical teaching on the nature of authority—where did it come from and why should we pay attention? We'll dig into the messy way that authority muscles into the lives of youth: God, parents, teachers, the government, and in their own roles as leaders. Not all authority is good—and we'll paint a picture of what it looks like to resist authority in a godly way. In the end we'll see that authority under God is a good thing. We find our most fulfilling life when we live in obedience to God, because He said so.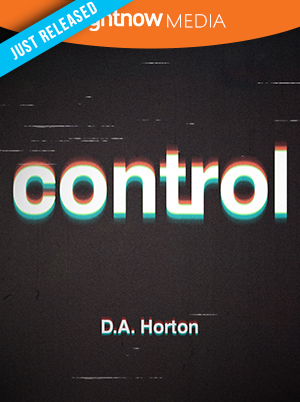 (click image to access)
Children's Ministry Selection
Parenting: The Early Years by Les and Leslie Parrott
Who you are matters more than what you do. When your kids are all grown up, how will they remember you?
In these six sessions, Drs. Les and Leslie Parrott will take you through a parenting approach you won't find in any other parenting resource.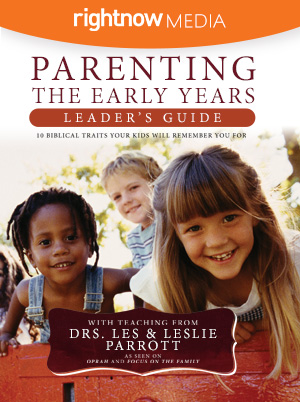 (click image to access)