To access any content from this issue, just click the image next to the resource
---
Pastor's Pick
Psalm 119 by Matt Chandler
Even the most mature believers face dark nights of the soul. During those times, God feels distant, His Word dry, and the vibrant intimacy we knew before seems absent leaving us wondering, "Where is the Lord in this?" In Psalm 119, pastor Matt Chandler aims to introduce viewers to the words of King David who experienced similar seasons of life. Serving as the anchor for the study, Psalm 119 demonstrates the power of God's Word in the lives of believers and its ability to provide a warm blanket for the soul.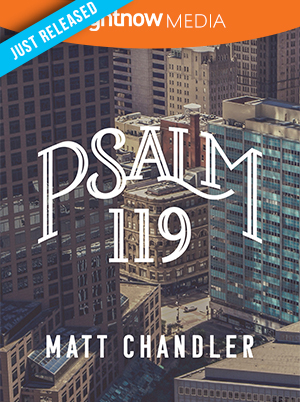 (click image to access)
Worship Ministry Selection
In God We Trust by Crown Financial
n God We Trust contains everything a church needs to teach children about stewardship. This four week study will teach children grades kindergarten to fifth grade how to give, save and spend wisely. The lessons are based on strong financial principles modeled through Scripture.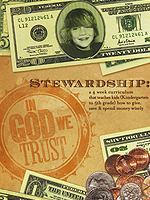 (click image to access)
Student Ministry Selection
Children's Ministry Selection
She's Got Issues by Nicole Unice
Christian counselor, ministry leader, and regular mom Nicole Unice shines on video in this inspiring six-session She's Got Issues DVD Curriculum—perfect for churches and small groups. As she does in the book, Nicole talks candidly about how the everyday issues that drive you crazy affect you . . . and why you don't have to settle for letting them win. Some days living up to the whole good-Christian image seems impossible. You do the right things (well, most of the time), but you just don't feel changed by your faith. Deep down, you're still dealing with the ordinary struggles—control, insecurity, comparison, fear, anger, and unforgiveness—that hold you back from living free and loving well. The good news? You don't have to "fix" yourself. You have access to the power of Christ. His power can transform your everyday weaknesses into your greatest strengths and gifts.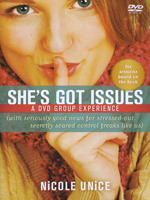 (click image to access)