To access any content from this issue, just click the image next to the resource
---
Pastor's Pick
[Guardrails: a system designed to keep vehicles from straying into dangerous or off-limit areas.]
They're everywhere, but they don't really get much attention . . . until somebody hits one. And then, more often than not, it is a lifesaver. Ever wonder what it would be like to have guardrails in other areas of your life—areas where culture baits you to the edge of disaster and then chastises you when you step across the line? Your friendships. Your finances. Your marriage.
Maybe your greatest regret could have been avoided if you had established guardrails. In this six-session study, Andy Stanley challenges us to stop flirting with disaster and establish some personal guardrails.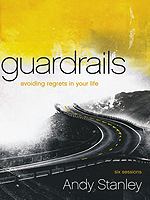 (click image to access)
Worship Ministry Selection
Shepherding is an often overlooked aspect of the worship leader's calling. Similarly, often pastors overlook their calling to lead people to worship through their sermon. In this session from the Austin Stone Worship Conference author and church planter Tony Merida gives nine exhortations from 1 Peter 5:1–5 to pastors and worship leaders alike.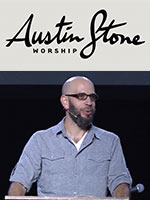 (click image to access)
Student Ministry Selection
Does prayer really work?

Prayer is a frequent theme in Scripture, but students often struggle with questions about the purpose, practice and power of prayer. Is this invisible God just a magic genie in heaven who gives me what I want? Does God really want to hear from me, and if so, how does He talk back? If God already knows everything, what's the point of praying? Why doesn't God always answer my prayers?
Over four powerful sessions, we'll explore these tough questions and hear students share how prayer impacted the tough situations they were facing.
Francis Chan will unpack what the Bible has to say about prayer, helping teens understand how they should pray, what they are called to pray for, and why God invites them to communicate with Him.
Please Note: This series is intended for High School aged teenagers. Please preview the material, especially if you plan on showing it to Junior High aged youth.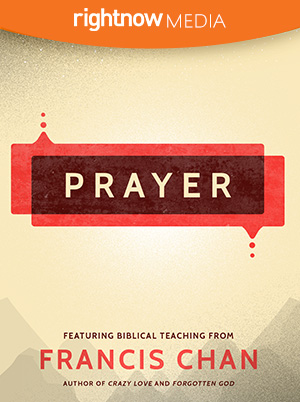 (click image to access)
Children's Ministry Selection
With Theo, learning about God and who He's called us to be is easy and fun.
Each lesson focuses on a spiritual topic that both entertains and teaches children about key aspects in the Christian faith.
Please note that Theo volume 1 contains lessons 1,2,3. Theo volume 2 contains lessons 4,5,6. Theo volume 3 contains lessons 7,8,9 and Theo volume 4 contains 10,11,12.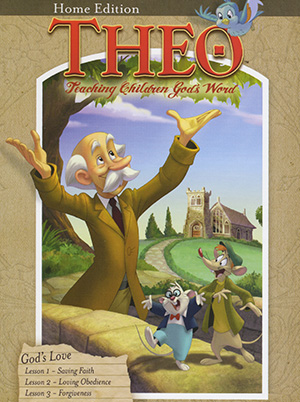 (click image to access)