To access any content from this issue, just click the image next to the resource
---
Pastor's Pick
Everyone wants great relationships but not everyone is willing to take the steps to get there. This series, Secrets to Lasting Love, will give you practical, proven tools to start you on your journey. This series will provide the foundation and process for moving your relationship into the deepest levels of intimacy. Gary Smalley, best-selling marriage author and expert, along with his two sons, Dr. Greg Smalley and Michael Smalley, M.A. will present the five levels of communication and three skills to take you to the deepest level.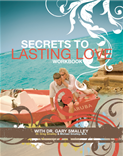 (click image to access)
Worship Ministry Selection
We are The Rizers, a band that sings Scripture verses in the form of upbeat, kid-friendly music. Our name is short for "memorizers"- oh snap! The five band members are Gracie (lead vocals), Matt C. (guitar and vocals), Mei Mei (keytar), A-Yo (drums) and Johnny Danger (bass). We aren't rockstars or anything, we just like to rock out in our practice space (a.k.a Matty's C.'s garage) in the town of Rizing Springs.
Our mission is simple, we want to instill in kids a love for Jesus Christ and his Word through Scripture memory, praise and worship.
(click image to access)
Student Ministry Selection
It's so easy to get lulled into a sleepy faith, seeing our relationship with God as just what we do on Sundays or at youth group. We're tempted to live for ourselves, pursuing the fleeting pleasures of sin instead of pursuing a vibrant relationship with Jesus Christ. But the time for sleeping is over—no more snooze button, no more pulling the covers over your head. It's time to wake up to the reality of the life we've been called to live in Christ.
In this series, author and church planter D.A. Horton will call students to awaken their faith and reach their world—their friends, neighbors and classmates—with the gospel of Jesus Christ. He will unpack what the Bible says about the life-giving, soul-awakening message of the gospel and how prayer, study of God's Word, and service equip and empower followers of Christ to overcome sin. D.A also challenges students to boldly seek the advancement of God's Kingdom at home and around the world.
Please Note: This series is intended for High School aged teenagers. Please preview the material, especially if you plan on showing it to Junior High aged youth.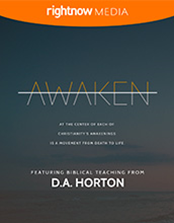 (click image to access)
Children's Ministry Selection
Who is shaping what your kids believe?
In these busy, hectic days we take our kids to sports practices, games, music lessons, school tutoring and other activities to give our children the best opportunities for success. But what if we're missing the chance to teach them what matters most?
Our children can grow up smart, athletic, popular and polite but lack a vibrant relationship with Christ. The few hours they spend in church each week can be helpful, but it cannot nurture a faith in our kids that will withstand the trials that are on the horizon. Church alone cannot teach them, we must start at home. But many parents feel ill equipped to develop the faith of their children.
In these six sessions, we will explore biblical and tangible ways that parents—couples, single parents, blended families and grandparents—can build a legacy of faith for their children.
Each Bible study session includes interviews with everyday parents talking about their own doubts, fears and desires. Gary Thomas, Matt Chandler, and Kurt and Olivia Bruner provide powerful teaching that will help you give your kids what they need to build a solid framework for lifelong faith.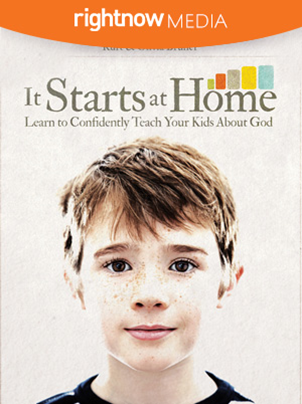 (click image to access)