Katy Community Fellowships Women's Ministry exists to meet women where they are and help take them to where God wants them to be.
Our hope and prayer is that God will use Katy Fellowships Women's Ministry to provide a sense of friendship, belonging and encouragement for all women. We invite you to journey on this walk of relationship building, transformation and community with us. Join us for small group bible studies, special events and ministry opportunities.
Current Women's Bible Study – 9:30 AM on Wednesday Mornings
NEW STUDY STARTING MARCH 22ND.
JOSEPH by Melissa Spoelstra
All of us know what it's like to be hurt or betrayed. Often it's a small breach such as being spoken to rudely or overlooked in a time of need. Other times we experience lies, gossip, or harsh words that cut us to the core. Some of us have endured unspeakable pain through abuse, adultery, or abandonment. God knows the pain we cause each other and longs to help us learn to practice forgiveness.
Nowhere do we see forgiveness played out more fully in Scripture than in the biblical story of Joseph. This six-week study explores what God has to say to us about grace and forgiveness through Joseph's story of trial and triumph found in Genesis 37-50. As we study his dreams, his betrayers, his dysfunctional family, his struggle to forgive, and his journey toward reconciliation, we'll find truths that echo into our own personal situations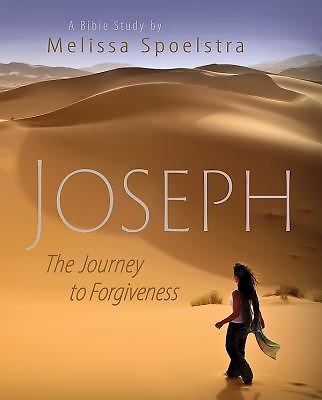 Annual Women's Retreat
Come join the women of Katy Community Fellowship for a weekend of fellowship and fun.  Our annual women's retreat will be held annually on the first weekend in February, at Crier Creek Ranch in Columbus, TX.
Accommodations: Women will stay in a cozy cabin by the lake with 3 or 4 other women.  Each cabin has a queen bed and a bunk bed. Bedding is furnished and each cabin comes with a small refrigerator, microwave and coffee maker. Women will need to bring their own towels.
Food:  Delicious, home-cooked meals will surely keep you full. If you have dietary restrictions, please let us know.
Transportation:  Women are encouraged to carpool with other women from the church.  The trip is just under an hour's drive.
The weekend will start Friday with dinner at 5:30 and conclude Sunday morning before lunch.  This will give you time to make it back to Katy to have lunch with your family.
Speaker sessions: Friday evening, Saturday morning, Saturday evening, and Sunday morning, along with praise and worship.
Saturday afternoon: Women can participate in breakout sessions, horseback riding ($15), zip lining ($5), shopping, or just relax.
Clothing:  There will be some walking to various activities, so comfortable shoes are recommended along with casual clothing.  If horseback riding, plan to wear jeans and closed-toed shoes.
Additional information:  Maps, daily schedule and details on what to bring will be distributed in January.
For More Information
Need more information? Drop us a line to see what we have available.
By phone during regular business hours: (281) 391-0099
With a note in the Sunday bulletin.
Or send us an email below